Your Partner In Print
Admark is an award winning print solution provider. We are an innovative company that produces a wide array of print products, such as large format digital graphics, POS, vehicle graphics and self-adhesive labels.
If you are looking for visual imaging solutions you have come to the right place. With our team's never fail attitude, our abilities are limited only by imagination. All of our clients benefit from our investment in world-leading print technology and our project management capabilities. We pride ourselves on exceeding expectations and adding value to your business - giving you a competitive edge in your market place.
We are only too happy to help and share our knowledge and expertise in label, screen and digital printing with you so contact us today.
Winners!
We have just won two awards at the World Label Awards held in Brussels, one for a Spiderman Lunchbox label for Sistema. Read more here
We are recruiting!
Check out our Current Vacancies page now for more details.
Latest Work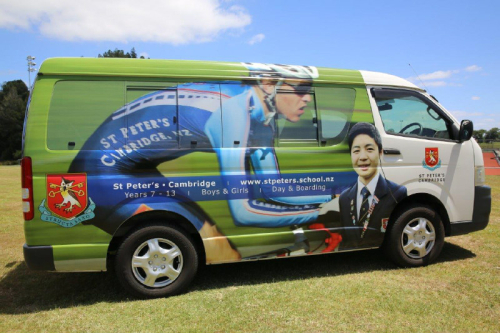 New eye-catching graphics on St Peter's School Van's. To see more click here