Labels: more than just decoration
they must be visually appealing - enough to make your product stand out amongst a sea of competitive "noise"
they must intrigue the consumer - enough to make them want to know more
they must embody the excellence in your product and position it appropriately
and finally ...
they can be an educational tool - use "smart labels" with colour-changing inks to indicate when your product is at the correct temperature; barcodes and links to your website to tell your story and to create connections.
And then there's the practical side ... labels must provide ingredients and serving sizes; perform appropriately under the environment and circumstances to which they will be subjected with regard to adherance, longevity, readability, scanability etc.
Short or long print runs; plain or fancy; decorative or functional (or a combination of all these features), Admark has the customised label solution for you.
Admark offers you an extensive range of label options:
Wine and beverage labels
FMCG labels
Boutique food and product labels
Industrial and chemical labels
Wash-off labels to maximise the recyclability of PET containers
All these options can include whatever embellishments or features you require; be it a label that is embossed and gold-foiled, or just a visually plain one with security features enabling traceability or proof of authenticity.
Your Admark consultant will work with you to gain a thorough understanding of your business and your production processes so we can make sure we recommend the most appopriate and cost-effective customised label solution for you. We can make sound recommendations on:
label design
barcode options and placement - including label security
inmould labels (IML)
self-adhesive labels and stock
And of course, we'll keep you up-to-date with the latest products and features. Our specialist label team is dedicated to ensuring your work is produced and finished to the highest standard. And to back this up, take a sneaky peek at some of the awards we've won for label printing.
Industrial label durability
We print chemical, industrial and pharmaceutical labels on a wide range of substrates designed to resist moisture, extreme weather conditions and chemicals and abrasion. All of which results in a very durable label solution.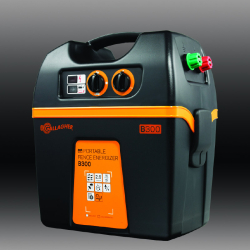 Print embellishments
Admark offers an extensive range of embellishments to draw attention to your label, including gloss, matt and textured stocks, embossing, foiling, varnishing, high-build varnishes and inks, colour-changing and metallic inks etc - essentially all the bells and whistles you'd expect to see on the highest quality products.
Inmould labels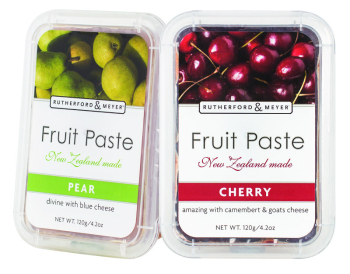 An inmould label (IML) is a label that is set into a container during the moulding process; the result being an encapsulated label that is a durable alternative to traditional adhesive labels and prevents moisture or contamination from getting in behind the label - think icecream lids!

IMLs are resistant to scuffs and scratches and have a smooth and edgeless surface – which is important for food and FMCG products. The label and the container are produced from the same material, so the entire product is recyclable.

IMLs allow high-quality images to be added to multiple surfaces of a package or container - these beautiful vibrant images increase the product's appeal to consumers and make them stand out on the shelves or in the chillers. IMLs are a favourite of brand owners, as they allow them to better position their brands amongst the visual "noise" of the crowded retail environment.

Admark's IML labels are particularly vibrant and bright as we use UV flexographic technology. UV flexographic colours are stronger and brighter than off-set printing due to there being more pigments in flexographic inks. We can offer accurate colour-matching and excellent pictorial reproduction.
Short-run and long-run labels
Admark has the latest digital printing technology, meaning we can produce high-quality, short-run labels in an efficient and economical manner. Digitally printed labels also give you the flexibility to customise your labels with infinitely variable data options. Our cutting-edge flexographic printing machines give you the flexibility for very large print runs.
100% barcode scanning guarantee
Every barcode must be guaranteed 100% readability every time - same with QR codes and security labeling. As GS1 accredited suppliers, we'll ensure your barcode complies with GS1 requirements and provide a barcode verification service at the time of printing.