Admark does it again...
PRESS RELEASE - FOR IMMEDIATE RELEASE
7 May 2013
Hamilton-based printing company Admark Visual Imaging Ltd has had a stellar past few weeks winning multiple gold and highly commended awards.
The national Pride in Print awards was held in Wellington on Friday evening, and Admark came away with winning the Process Category for Inkjet printing, six Gold medals and three highly commended awards. These awards recognise and celebrate the achievement of printing perfection and excellence in New Zealand.
Admark won the Inkjet Process Category for Burger King's BK Mexican backlit. "Taking out the top honours in this category is a real credit, and acknowledges the high standards we set for ourselves and our clients", says Laurie Pilling, Admark's Managing Director.
Admark won gold medals for Air New Zealand's Hobbit themed plane, which at 830 square metres is the largest graphic in the world to be applied to an aircraft; digitally printed backlits for Burger King's BK Hawaiian Chicken, BK Mediterranean and BK Mexican, which are used on their menu boards around the country. The final gold medal was for the Sistema Spiderman lunch-box in-mould label, which are available at major retailers around the country. In-mould labels are set into the plastic during the moulding process and provide a durable alternative to traditional adhesive labels.
The highly commended awards were for the Sistema Princesses lunch-box in-mould label, ManukaUp Honey label for Comvita and the Slug-Off Label for Key Industries.
Also recently held were the New Zealand Sign and Display Awards on April 27th in Blenheim. These awards showcase the cream of the crop in the sign and display industry throughout NZ. Admark won two gold awards, one for Air New Zealand's Hobbit themed plane and one for the Z Energy re-brand. Both large scale jobs that really showcase what Admark has to offer.
Laurie Pilling say the awards are due to the efforts of his fantastic team. "The skill level, dedication and quality of focus never cease to amaze me. We work extremely hard to ensure our clients receive the very best quality. Winning these awards puts Admark among the top printers in the country, in terms of quality and technical excellence. That's quite an accomplishment and further endorsement of Admark's position as a market leader".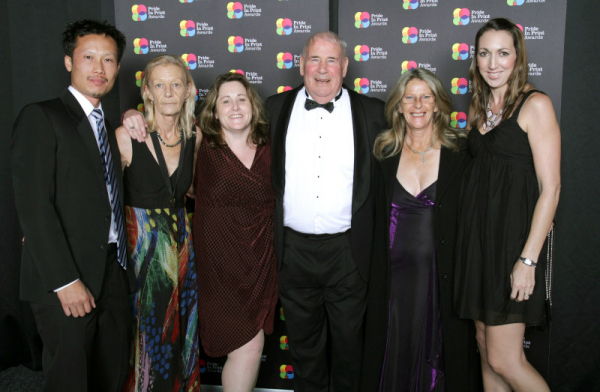 Admark Visual Imaging Ltd has its head office at 279 Kahikatea Drive, Hamilton. It also has offices in Auckland, Rotorua, Wellington and Sydney.
For more information on Admark print solutions and projects see www.admarkprint.co.nz or contact managing director Laurie Pilling on 027 244 3384 or [email protected]
Back to News