Custom-wrapped snowboard ...
Reowwww ... check out the fabulous custom "wrap" we did on this snowboard!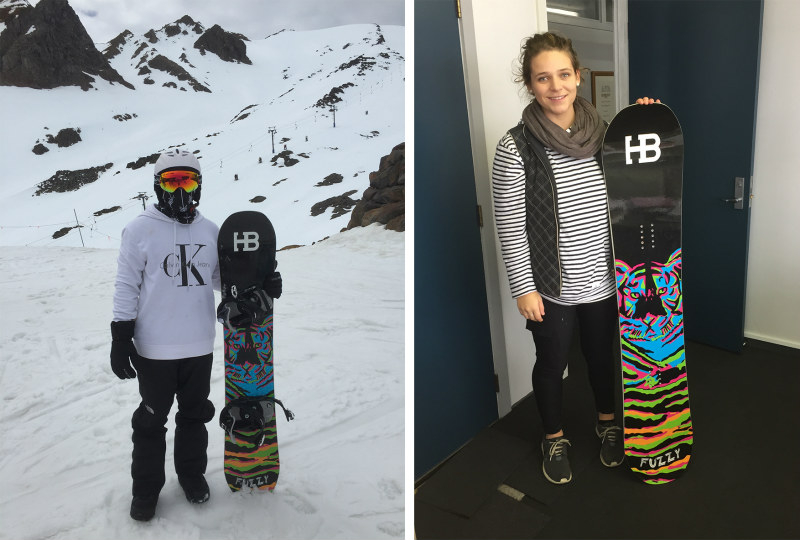 Henry, pictured in the snow, came up with the idea for a customised snowboard a while back and his talented sister, Victoria (pictured on the right) designed this clever image. Harley in our Prepress team got the design "print ready" with the final setups and Craig printed and applied it. So - a real team effort ... what do you think? Should Admark be branching out into custom snowboard wraps?!
Thought we should mention ... this wrap was done a couple of years ago, and the picture of Henry in the snow was taken over the weekend. So, as you can see, it has stood the test of time and use extremely well. Another example of something Laurie, Admark's owner, often says ... "if you can dream it, we can print and apply it!"
Back to News