The Bean Machine: serving coffee and brand awareness on the go!
The incredibly vibrant imagery on this fully wrapped Volkwagen Crafter puts the Wild Bean brand on the road and causing a stir!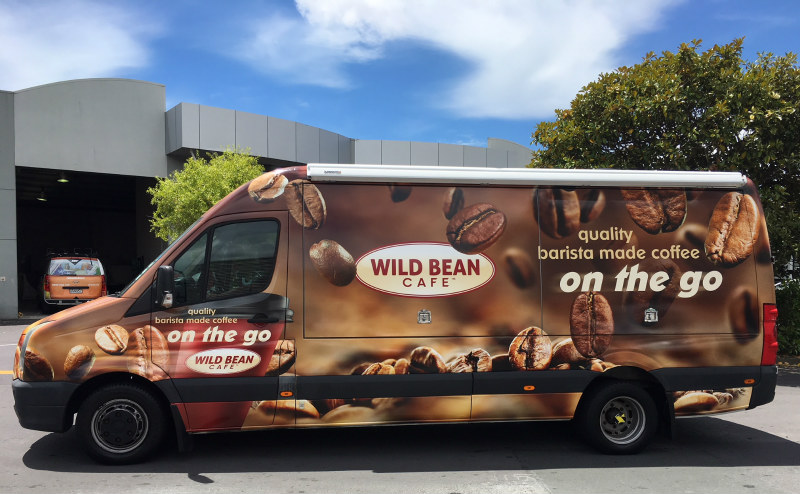 Essentially a mobile Wild Bean cafe, the Bean Machine not only provides quality, barista-made coffee on the go, but puts Wild Bean wherever it's customers are; thus increasing customer engagement and visibility in the community.
The graphics were digitally printed inhouse on long-life film from files supplied by the Wild Bean team.
They were then laminated in a lustre-clear stock and finished by our inhouse Finishing team.
Our application team applied the graphics and voila ... the stylishly updated Bean Machine emerged!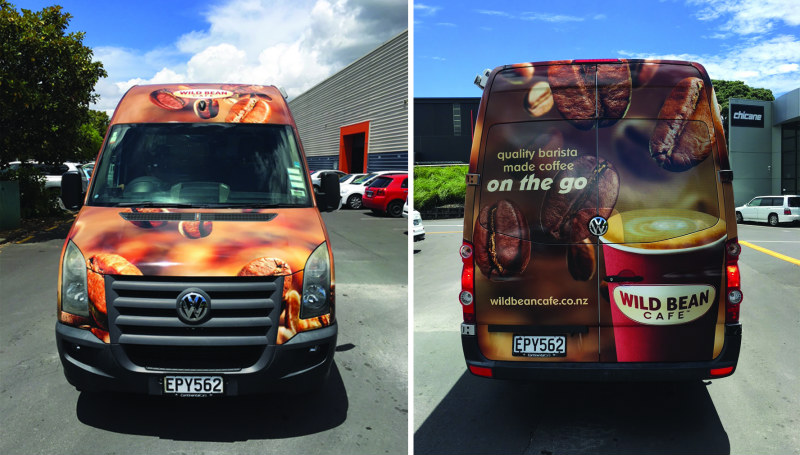 Admark has a nationwide network of experienced applicators, meaning we can (and do!) roll out large fleet application projects across the country.
Back to News