Admark's Managing Director named in NZ printing industry's "Power 50"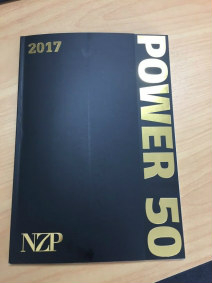 We are very proud to announce our Managing Director, Laurie Pilling, has been named in the New Zealand print industry's Power 50, with specific reference to the categories of Influence, Craft and Innovation.
Craft, or as we more commonly refer to it, quality workmanship and attention to detail, together with our endless drive for innovation, are the foundations on which Admark has built its reputation, so we are thrilled to have Laurie recognised in these categories.
It's very humbling to see Laurie's long-standing contribution to the New Zealand industry recognised in this national forum.
Congratulations Laurie.
Back to News