Comvita's luxe premium Manuka honey packaging ...
Recently Comvita refreshed the packaging for their premium Manuka honey range, and Admark was proud to be a part of the production team for the new project.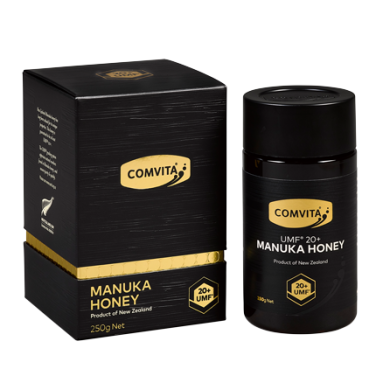 We printed the label portion of the packaging and it's amazing to see how beautiful and luxe the product looks with all the packaging components together.
Congratulations to the team at Comvita and to everyone else involved in this project.
Back to News