Best In Show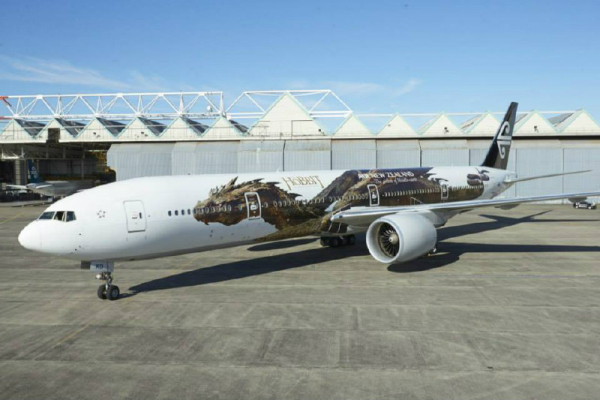 It set Smaug free to fly the world, and now a little Hamilton company is collecting accolades for the endeavour.
Admark Visual Imaging has added the "Oscar" of the printing and graphic world to its award shelf, for a 54-metre long Smaug graphic designed for an Air New Zealand Boeing 777 which was made to celebrate The Hobbit-The Desolation of Smaug movie released at the end of 2013.
Admark chief executive Colin Birch said the company entered the Specialist Graphic Industry Association Golden Image Awards last year, and took home awards in each of the four categories it entered.
The awards were held in Las Vegas in October.
However, it only received news it had also won Best in Show for digital creativity at the start of this year.
"It's amazing isn't it?" said Birch. "It was a really good way to start the year."
The company now has 33 international printing and graphic awards to its name, and many domestic awards, said Birch.
"We've run out corridor space, particularly because I'm about to take some of the awards down and put a bloody great big dragon down the side of it.
"We've got them [awards] sort of stacking up now."
He said applying what is effectively the world's biggest sticker took about two days, and required 80 gigabytes of information from WETA, to complete.
Birch said finding the memory space and printers to process the image were just one of the issues the team faced.
The sticker also has to be able to handle temperature differences ranging about 100 degrees centigrade, from -60 degrees when it was flying to the 40 degrees when it sat on the tarmac.
It also had to withstand the "extremes that you get at 40,000 feet doing 700 miles an hour", said Birch.
The image was compiled of 372 panels that overlapped. Birch said it was guaranteed for three years, after which the company would remove it. They didn't plan to keep it for memory's sake.
"It is very big," said Birch.
- Waikato Times
Back to News