The Tatua silo: out with the old, in with the new!
Very recently we were involved in the print and application component of a very exciting project ... the Dairy Whip graphics for the new silo at Tatua Cooperative Dairy Company in Morrinsville.
Admark in fact, had already applied these graphics a while ago, but an incident at the factory meant the silo imploded, and ended up crumpled and needing replacement.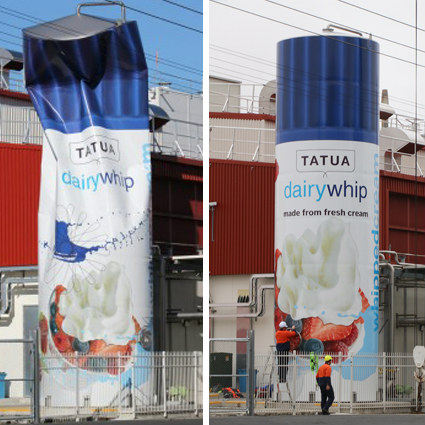 Admark printed the graphics in our Hamilton-based factory and then our application team, Phil and Matt, applied them at the premises of Hendl & Murray, local engineers here in Hamilton. The graphic used 140 square metres of stock and was then laminated with a clear stock and finished by our finishing team in 45 drops.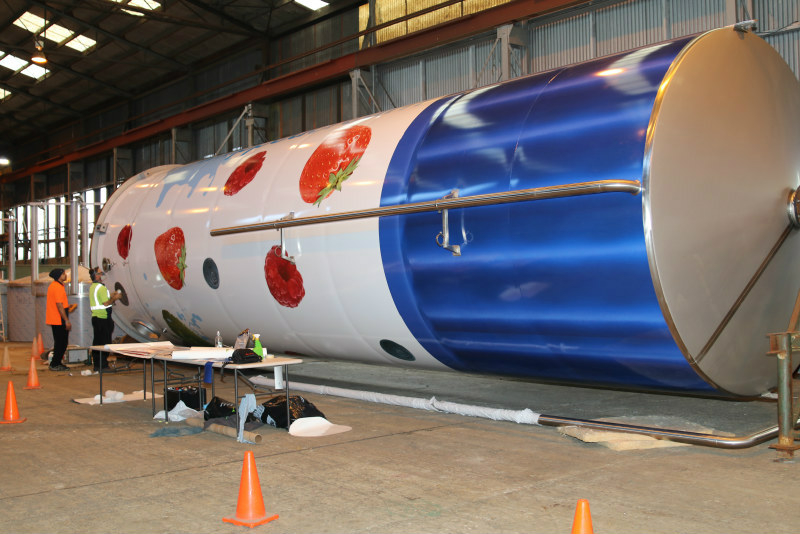 The reimaged silo was transported on the back of a truck to its final desination in Morrinsville.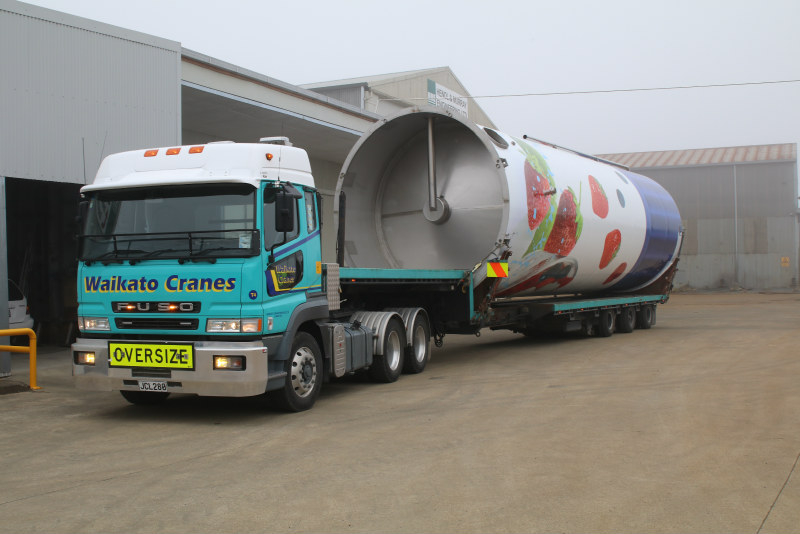 Check out our Facebook page for more photos and time-lapse videos of the application and installation process.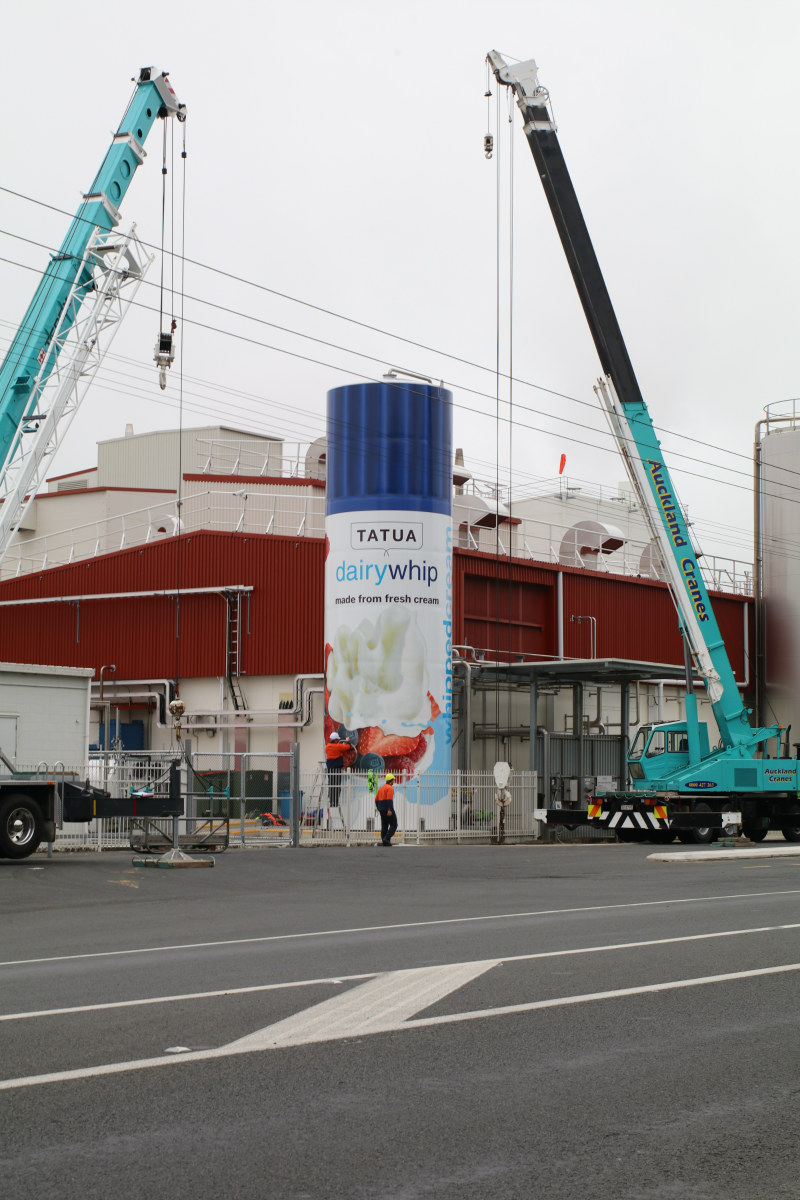 We are very proud to be involved in the restoration of such an iconic landmark! Special thanks to Hendl & Murray for the use of their premises for application and to Nicole at Tatua for allowing us to use the photos and video imagery we took.
Back to News