Printing perfection ...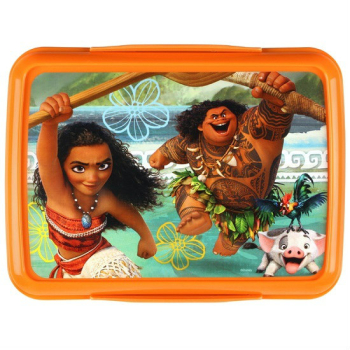 Hamilton-based company, Admark Visual Imaging, was delighted to receive notification last week of a win at the 2017 L9 World Label Awards: the world's best-of-the-best label printing competition, held in Brussels in September last year.
The World Label Awards are open to the nominated winners of national label awards from India, Europe, US, Japan, Australia, New Zealand and China.
Admark received an Honorable Mention in the Flexo Colour Process category for an inmould label (Disney, Moana) printed on behalf of its client, Sistema.
This was a very special Honorable Mention in that competitors can only enter if they have a) won a gold medal at their national printing awards (in Admark's case, the Pride In Print Awards) and b) been chosen for submission to the Awards by their national convenors.
Each country can submit only one label in each category and the judges can award only one medal in each category; so the fact they were compelled to award Admark an Honorable Mention indicates the judging was very close.
'I'm hugely proud of our team: a win at the World Label Awards is a great honour and a huge achievement; it proves once again that the work we do for our clients is amongst the best in the world – especially as the label was taken from an every-day print run – we didn't make a special effort just for the competition,' says Laurie Pilling, owner and Managing Director of Admark.
'This is our 36th international win for printing excellence, and that makes us one of the most highly-awarded printing companies in New Zealand: not bad for a relatively small, Waikato-based company,' he says.
For more information regarding the awards, click here. To learn more about inmould labels, click here.
Back to News